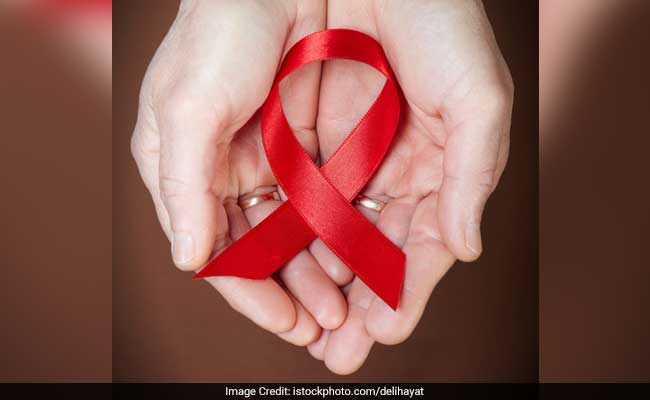 It said the "scales have tipped", with more than half of people getting drug treatment for the first time.
The report says that in the world's most affected region, eastern and southern Africa, the number of people on treatment has more than doubled since 2010, reaching almost 10.3 million people.
Oussama Tawil, the new country director of UNAIDS Myanmar, said that "a massive scale-up in HIV treatment" and a "decentralization of services" to prevent HIV, even in remote areas through government-run clinics, contributed to a large decline in AIDS-related deaths in the country.
New infections among children nearly halved from 300,000 in 2010 to 160,000 past year, said the report.
An HIV infection cannot be cured - it can only be contained with daily doses of antiretroviral therapy.
More news: Turkish FM Slams Germany Gabriel Vowing to Review Economic Policy Toward Ankara
Not only are new HIV infections and deaths declining, but more people than ever are on life-saving treatment, according to data published ahead of an AIDS science conference opening in Paris on Sunday.
The number of children dying of AIDS-related illnesses worldwide also halved within six years, from 210,000 in 2010 to 120,000 in 2016.
Among them, 1.8 million were children and 2.1 million people contracted HIV in 2015 itself.
More than 36 million people are living with HIV/AIDS, and 53 percent of them are getting the necessary therapy, which gives them a life expectancy closer to normal, according to the BBC.
The World Health Organisation (WHO) yesterday alerted countries to the increasing trend of resistance to HIV drugs in a detailed report based on national surveys conducted in several countries.
More news: French defense chief de Villiers quits over clash with Macron
Elected: Associate Professor of Medicine of Post Graduate Medical Institute and Lahore General Hospital Dr Israr-ul-Haque Toor has been elected new Vice-President of Pakistan Society of Gastroenterology and GI Endoscopy (Punjab Chapter) for a period of two years (2017-19).
Exceptions within these regions show that "when concerted efforts are made, results happen", the report said, noting that in Algeria, Morocco and Belarus have all significantly increased HIV treatment access rates.
On the contrary, the progress against the set targets is trailing in Middle East, North Africa, Eastern Europe and Central Asia.
At the end of 2016, these proportions were 70%, 77% and 82%, according to Unaids.
UNAIDS also said that globally there has been significant progress, but "there is still more work to do". The text also revealed a decrease in nearly half of the deaths of that disease in 2016, compared to 2005, a year in which the number increased up to 1.9 million.
More news: Karnataka government constitutes panel on separate flag for the state
This goal is that 90% of people living with HIV know their status, among them, 90% are under treatment, and that among these, 90% had an undetectable viral load.