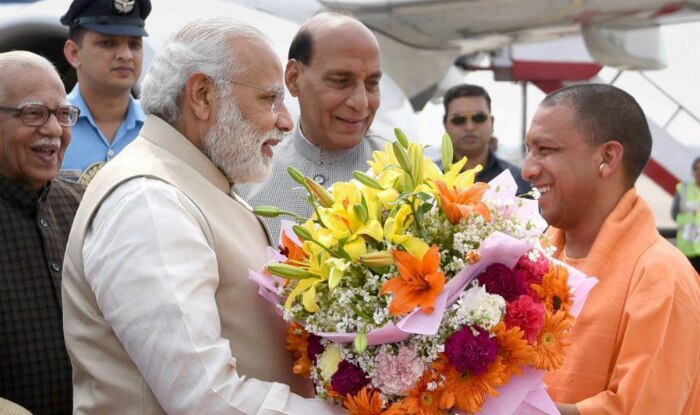 The increased opposition synergy comes at a time when 18 parties have come together under one platform to pin the government on some key issues.
The month-long Monsoon session of Parliament began on Monday.
Download the News Nation Mobile App and stay connected with top stories from India and around the world.
Targeting the Centre on the Kashmir issue, he said the government "closed all doors for dialogue" which led to "political suffocation" in the Valley.
More news: Donald Trump's Climate Change Denial Ignites the Grass Roots
He also observed that the differences with China over Kashmir had become a new focal point and the opposition parties would also seek a debate on the stand-off in the Dokalam area near the Bhutan trijunction.
Mr Azad said the Congress has told the government it wants to discuss some sensitive issues on internal and external security during the monsoon session.
Prime Minister Modi further urged all parties to extend their support to the Government in fighting corruption and the issue of communal violence in the name of cow protection.
The Congress leader said the Opposition is likely to raise the issue of farmer suicides in Madhya Pradesh, GST's impact on the textile industry and the floods in Assam. RJD chief Lalu Prasad and his family members are being named in the chargesheet in an alleged corruption case.
More news: Human remains found on PA farm, missing man identified
On its first day of the monsoon session, National Conference leader Farooq Abdullah and Indian Union Muslim League leader P K Kunhalikutty took oath as members of Lok Sabha.
Other crucial legislations include the labour code bill, the extension of GST in Jammu and Kashmir bill, the banking resolution bill and 'The Admiralty (Jurisdiction and Settlement of Maritime Claims) Bill, 2017.
"This is impossible, unless the government plans to pass all these bills and grants in the din minus any discussion".
More news: Arab Blockade: Qatar to seek compensation for damages